Although, we drink a super nutrient filled green smoothie every morning, we like to have a second one sometimes.
It's always more simple. I basically put whatever I have in my fridge. The basic ingredients are some fruits and maybe vegetables and something liquid (water, juice, non-dairy milk etc.). I always use bananas for my smoothies because they help with binding and make them so creamy. Oh, and they're healthy, too.
Sometimes, my smoothie experiments have good results and sometimes not so good but, we drink them anyway. When I happen to create something delicious I write it down, so I can make it again. Today, I accidentally found this kiwi smoothie recipe I have written some time ago and decided to share it.
Ingredien

ts:
serves 1 (and a baby)
1 kiwi

half a banana

1 cup almond milk

1 tablespoon chia (optional but recommended*)
Throw everything in your blender like so...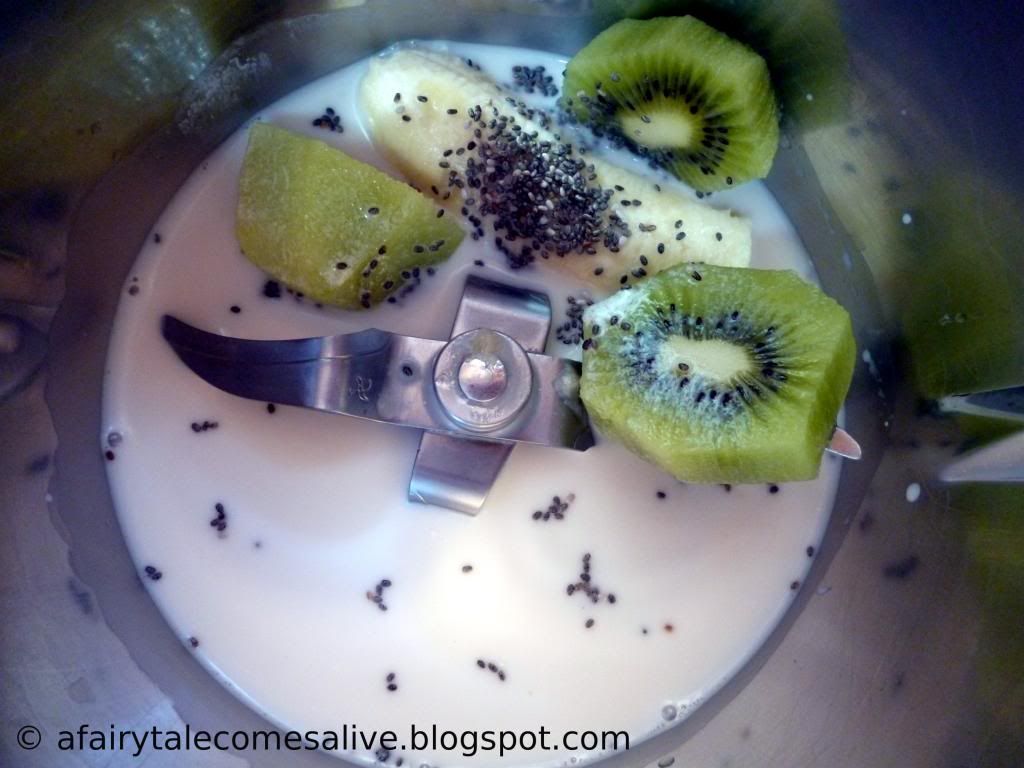 Blend, serve and enjoy!
*Chia is rich in Omega-3 fatty acids and contains a good amount of minerals and protein. Much needed on a vegan diet and non-vegan also.
What's your favourite fruit for your smoot

hies?