Tasting frozen blueberries for the first time...
Applesauce spice molasses cupcake...that was gooood...
Blueberry hands and blueberry beard...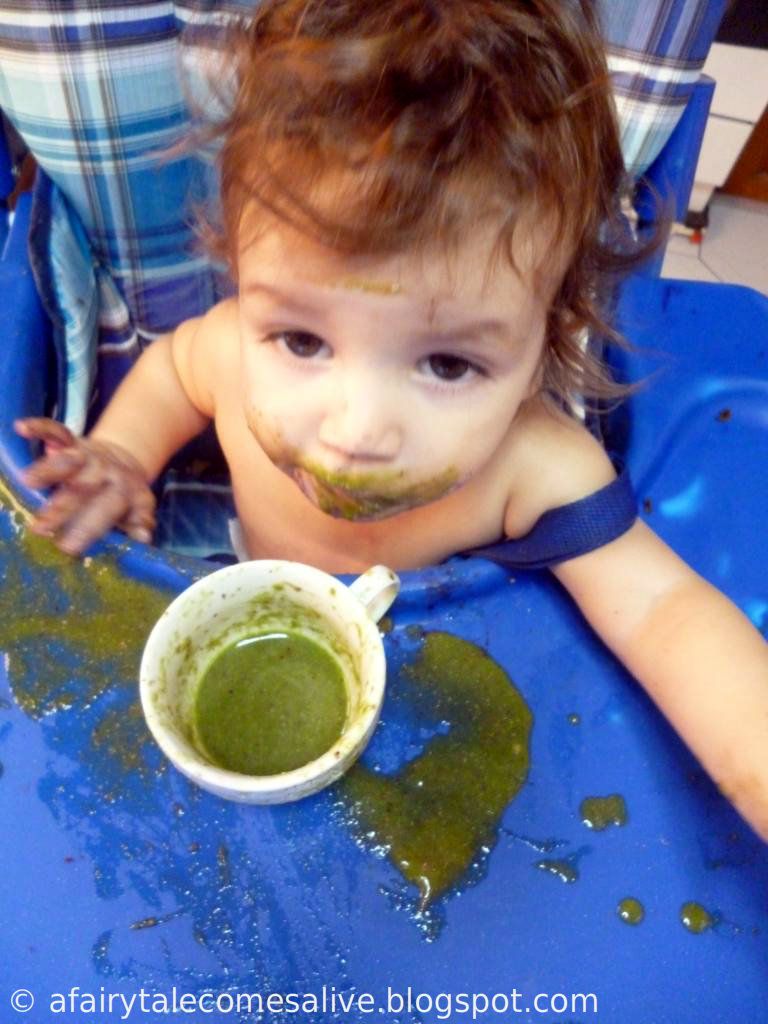 Green smoothie monster (I believe this is how green monster smoothies got their name)
My cutieee...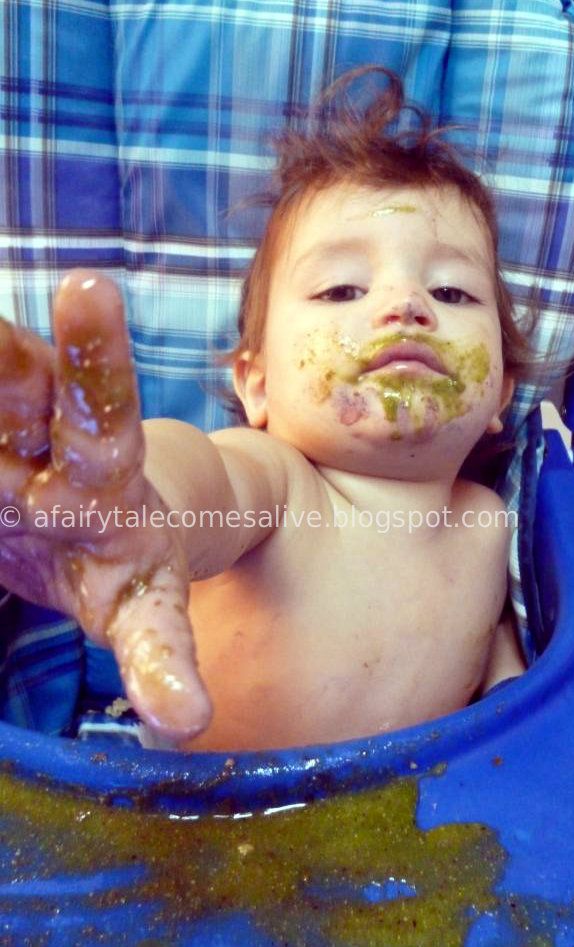 Don't touch me man...
This is a typical breakfast for us. Something grainy to start with (a totally healthy cupcake this time), a green smoothie, some fruits maybe and a little bit of molasses every morning. I didn't gave him any molasses this time, because his cupcake contained some.