My sweet little boy...I can't believe a year have passed since I first held you in my arms (27 September 2011). It feels like yesterday that I had you in my belly. You grew up so fast, and I know that you're still so small, but...you are a toddler now!!!
We had an amazing year. Full of emotions, great moments...there were bad stuff also, but being your mother made everything feel so much better. In you first year you grew up and changed soooooo much. At first you didn't even cry, you know. And gradually, you began being a little sir who's doing baby stuff, until you became the one year old hurricane that you are now!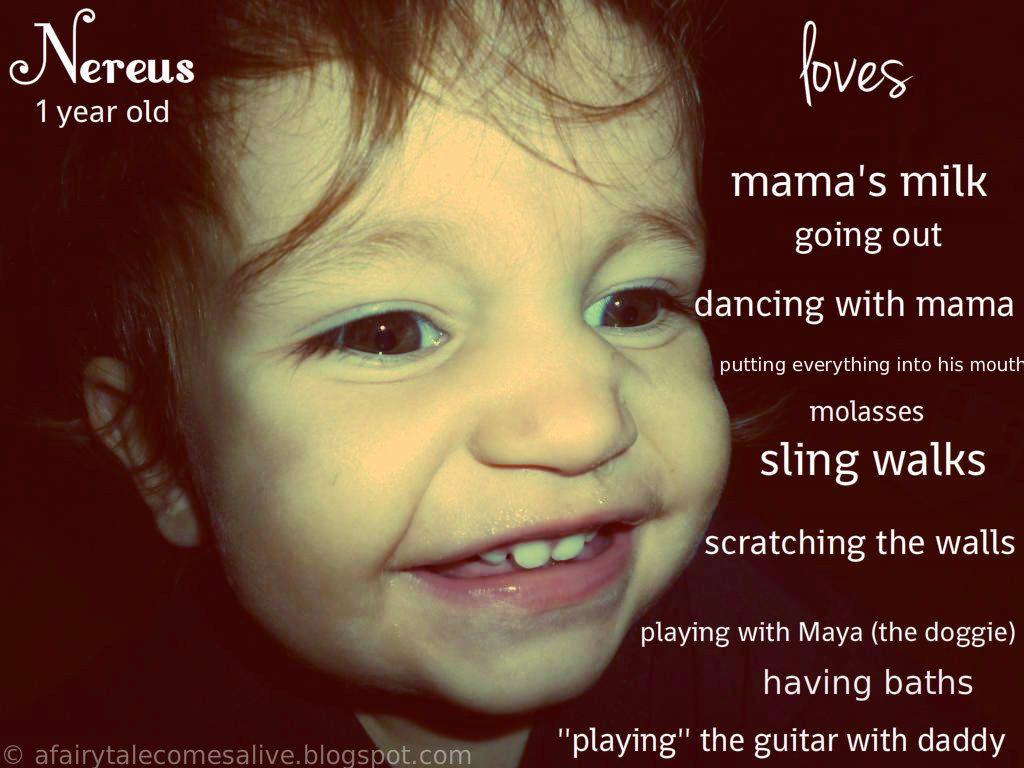 I made this photo, which is inspired by this. I plan to make one like this every year on your birthday. Won't it be very interesting to see how what you love changes through the years?